Cremation Memorial Services in Reading, PA
As we have heard, the cremation rate is on the rise across the country. There are numerous factors for this and the reasons behind choosing cremation are just as numerous. But what about after the cremation has taken place.
Have you planned for a dignified resting place, a permanent memorial, somewhere future generations may visit and reflect on their family, their heritage, where they came from?
Today, many families are opting to keep the cremated remains of a loved one at home, and while keeping the cremated remains of a loved one may ease the pain of their departure, what about the long term care. What happens when those entrusted to the care of the cremated remains pass away, move away or simply relocate the cremated remains to a closet.
The act of cremation is not a final disposition nor a funeral service, rather it is only a step in the process leading to a dignified and permanent memorial.
At Gethsemane Cemetery, we have a number of options for the permanent memorialization of cremated remains and we are adding new Cremation areas all the time.
Not sure if Cremation is right for you?
Have you considered natural burial?
Many people are choosing cremation today due to the simplicity and sustainability it offers when compared to more traditional options. Natural burial offers a level of dignified sustainability and simplicity not found in other burial options. No embalming, concrete vaults or metal caskets associated with traditional burial are needed. There is no need for fossil fuel energy use or environmental concerns associated with the cremation process. The burial area itself is planted as a meadow to provide a habitat for wildlife and reduce the energy used in maintenance operations. Contact us to learn more about our Natural Burial section.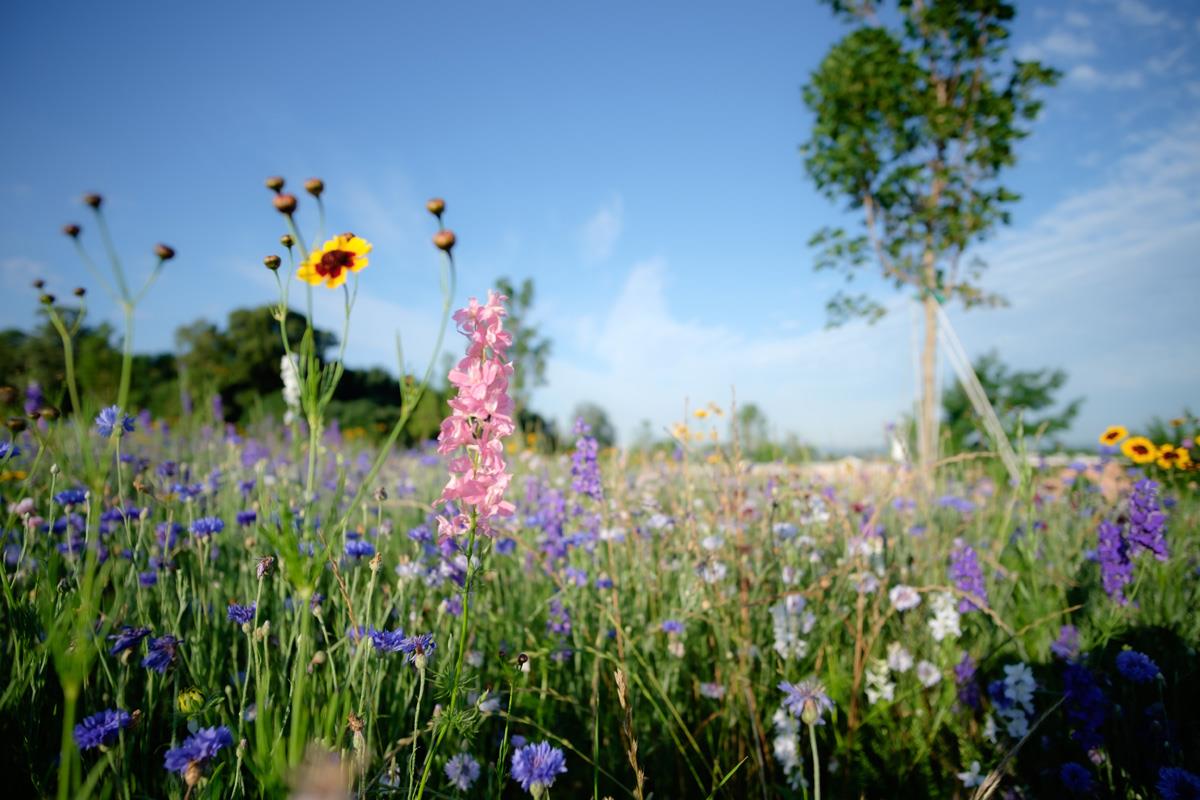 The first phase of our newest indoor niche options has been completed. Granite niches for individual entombment are located in our bright atrium area, and will be memorialized with bronze lettering. Directly visible from our St. George Chapel, a large, beautiful statue of the Pieta overlooks this newly created option.
St. George Cremation Garden
The initial phases of our cremation garden have been completed. A true garden area filled with flowering shrubbery and liriope, benches for visitation and meditation and accessed via a recycled garden path. Our cremation garden allows you to choose from individual memorialization, to options designed to keep the entire family together.
Above Ground Cremation Options
Should you prefer above ground cremation burial, Gethsemane Cemetery has numerous above ground cremation options to allow for greater personal choice.
Our Columbarium is adorned with the statue of St. Katharine Drexel for which this section is named, providing a dignified memorial that can be tailored to fit almost any budget.
Our Private Estate niches allow up to eight inurnments to be made, keeping entire families together. Our Private Estate Niches are located adjacent to the Gazebo, providing a place to quietly reflect, even during inclement weather.
Our Bornemann Crypt Niches offer families a dignified and inexpensive way to permanently memorialize the cremated remains of a loved one. Our crypt niches hold up to 78 cremated remains, each in their own niche space, and features a beautiful bronze plaque for memorialization. Niche space, opening and closing costs and memorialization for only $595.
Marble Front Niches
Located in the Hall of the St. George Mausoleum, our Marble Front Niches provide a permanent memorial for an individual urn.
Glass Front Niches
Our newly installed Glass Front Niches offer the greatest degree of personalization and visitation. Please feel free to download our Glass Front Niche Brochure.
Private Cremation Benches
Private Cremation Benches can be found at various locations within Gethsemane Cemetery and provide an individualized and permanent memorial.
In Ground Cremation Options
If your preference is more traditional in ground cremation burial, Gethsemane Cemetery has outdoor in ground space to choose from.
"We were extremely happy with the services. They made a very difficult time much easier. Thank you!"
"They were great. I love this cemetery. My mom and brother are there besides my aunt and uncle."
"Gethsemane is the most beautiful cemetery we have ever seen. It is beautifully maintained and cared for."
"The staff was very nice and greeted me with a smile to make the difficult meeting a little easier."
"We especially want to thank your staff for their professionalism."
"Our whole family is at Gethsemane. Your service is excellent."